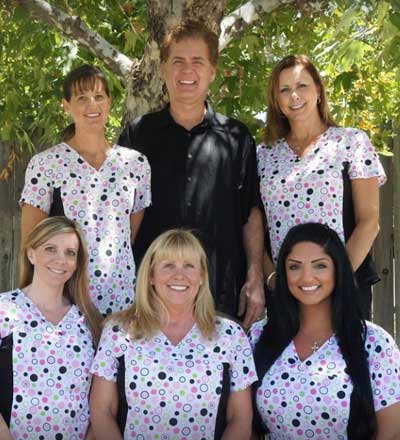 Grant M. Liske, DDS
Dr. Grant M. Liske has been a dentist for years and has been through several post graduate courses in different fields of dentistry since receiving his D.D.S. degree. Dr. Liske has trained with some of the world's most prominent cosmetic dentists.
His emphasis on patient comfort as well as keeping up-to-date with the latest advancements in dentistry enable him to provide his patients with the best quality of care in the field. Dr. Liske has a wide range of experience in different areas of dentistry, from cosmetic and restorative dentistry to surgical treatments and root canal treatments.
"As your dentist you can rest assured that you'll receive the personalized attention you deserve. I will listen to your needs and answer all your questions. Plus, you'll receive a complete and thorough exam, including oral cancer and gum disease exams, at no additional charge." - Dr. Grant M. Liske
Dr. Liske's Famous Virtually Painless Injection
Most of our patients at Ramona Dental Care never know they have received an injection. That's because of Dr. Liske's famous virtually "Painless Injection" technique. A topical anesthetic is applied to the tissue with a swab. This anesthetic painlessly numbs the spot where the doctor will give you one of the most gentle injections.